Bank Mystery Shopping
We know you want your customers' banking experience to be a great one. Here at Reality Based Group™, we utilize the latest in GameFilm®  technology to improve your processes and boost customer service. 
We know the banking industry can be very competitive. Therefore, we offer solutions to help you stay a step ahead of the competition by maintaining an exceptional customer experience. 
At RBG, our unique, closed loop program design and bank mystery shopping services are tailored to meet your specific culture to deliver ROI. Contact us today for a free bank mystery shopping consultation.
Why Choose Bank Mystery Shopping?
Our bank mystery shopping programs help guide you through the training and coaching process to maximize revenue-driving behaviors, all while improving customer loyalty. 
Your employees are your greatest assets, and bank mystery shopping isn't about catching your team doing something wrong. Instead, at RBG, we like to focus on what your employees are doing right so it can be replicated to become part of your positive culture. 
Since the idea is not to catch your team off guard, the RBG team will set up a kickoff call to let your staff know that a mystery shopping program is beginning. We want to see your team performing at their best and find ways to make those positive actions consistent. 
Bank mystery shops also offer accountability. When a negative shop occurs, there are no excuses. The exact details are in front of you to review, and there won't be conflicting stories about what happened from your staff. 
Our customer experience solutions include: 
Traditional bank mystery shoppers 

Video mystery shopping 

Customer satisfaction surveys 
Bank mystery shopping also improves your team's regulatory compliance. Banking involves plenty of regulations and red tape, so it is essential that disclaimers and paperwork are all performed correctly.
Mystery shoppers help pinpoint the areas where confusing compliance regulations are missed. 
Banking Insights and Solutions
With RBG, you benefit from our closed loop mystery shopping and customer experience solutions. With years of experience perfecting our mystery shops, we know that our services will revolutionize your banking business. 
Your bank mystery shopping and customer experience program is custom-designed to collect the relevant data on revenue-driving behaviors of both your bank and your competitors. 
Utilizing the data, your team is then guided through training to improve missteps. Keep in mind, we don't just focus on what your team is doing wrong, but we point out their strengths as well. 
At RBG, we don't merely collect the data. We help you use and understand it through our revolutionary program designs. Here is a sample of what we can offer your banking business:
Any of our solutions can be combined as necessary to fit your needs. We even offer complete customization by creating a unique solution not listed above.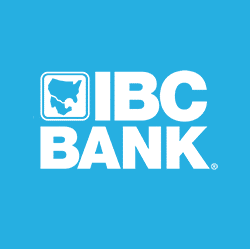 "I have been teaming with RBG for over 10 years, and needless to say, I am very pleased with this company as a partner. Their Gamefilm® technology has proven to be an invaluable training tool that our company uses regularly. Not only does GameFilm® provide us with our eyes and ears, they analyze our stores and help us make recommendations as a true partner should. I would recommend RBG to any company wanting to stay competitive.".
J. Verduzco
Executive Vice President
Why Choose RBG over other Banking Mystery Shoppers?
With RBG, you partner with a company that boasts the experience, expertise, and unique program designs tailored to fit your exact needs. 
We have provided bank mystery shopping for more than 20 years and will help you meet your goals through innovative training programs that create exceptional customer experiences and increase revenue and loyalty. 
Other companies can collect data, but data alone isn't enough to improve your business. At RBG, we utilize innovative technologies that make that data work for you. 
Not only do we provide the most advanced tools, but we also have access to the best and most highly-trained mystery shoppers.
We want to show you how we can improve your bank. With our proprietary programs, our team will find the areas to improve and offer programs to properly train and coach employees so that your bottom line continues to grow. 
When it comes to the banking industry, RBG delivers the data and view of your business to help you to transform your processes and meet your objectives.
Call our team today for your free bank mystery shopping consultation.
Let's start a project, get in touch, or just say, "Hello!"