Competitive Mystery Shopping
Competitive Data Yields Actionable Results
In a customer-facing environment, understanding how your stores are performing is essential. But how do you know you are keeping up with the competition? The key is making sure you are informed.
And nothing keeps you better informed about your competitor's behaviors, pricing models, online incentives, in-store layout, customer experience, and more than Reality Based Group™'s data-driven competitive retail analysis program.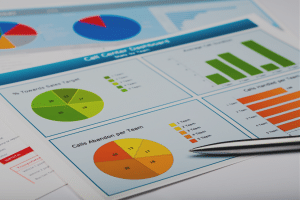 Learn how your competitors are operating with Reality Based Group™'s Competitive Mystery Shopping program.
This innovative program and technology provide you with a detailed retail competitive analysis. With this insight, you'll have the tools needed to make competitive changes to grow your business to stay a step ahead of your competition.
Our program offers complete customization, and our mystery shoppers gather essential data about your competition.
Don't stay in the dark when it comes to knowing your competitor's strategic decisions. Turn to RBG for the data and analytics you need for your business to thrive.
How We Collect Our Detailed Competitive Analysis
A complete competitive analysis involves much more than searching the competitions' websites for information about their companies. And it's more involved than simply scouring social media accounts.
To put you behind the scenes of your competition, we begin by recruiting the best evaluators available.
Our quality mystery shoppers are chosen from the Mystery Shopping Providers Association. As founding members of this organization, RBG has access to the top Gold and Silver-certified mystery shoppers across the globe.
That allows us to utilize the highest-rated shoppers in the industry and provide you with the smartest competitive analysis.
Gaining Powerful Competitive Insight
Following the selection of the mystery shopping team, our program begins the measurement phase. Here, we learn what matters most to you about your competition.
We'll consult with you to create detailed scorecards specific to measuring essential industry performance drivers.
You'll learn: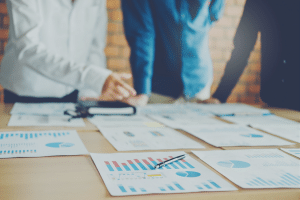 What your competitors are doing
How they are performing compared to your store
What they are offering that you aren't
How their customer service compares to yours
And much more
We can create a program to serve any type of retail store. If your store is customer-facing, our services can benefit you.
Following the analysis of your competitors' retail experience, we send the evaluations to our professional editors to double-check the forms for accurate and reliable data.
Whether you feel a competitor is pulling ahead, or you'd just like to make sure you stay innovative, Competitive Mystery Shopping from Reality Based Group™ offers best-in-class solutions and powerful insight.
A Timely Data Advantage
RBG mystery shoppers visit competitors' stores daily to give you important data points within hours.
That information is used as insight into a global view of their marketing strategy to identify your competitors' strengths and weaknesses. That gives you the advantage needed to win and defend your market share.
What Do Competitive Mystery Shoppers Evaluate?
Here is a shortlist of what mystery shoppers commonly evaluate:
Quality of Product: Learn the products your competitors offer and how you can improve your inventory. Are their products of higher quality than yours?
Store Design and Navigation: Learn your competitor's layout and how the average customer navigates through their building compared to yours.
Quality of Customer Service: Find out how your competitors are treating their customers and learn what you can do to strategically raise your own customer satisfaction.
Promotional Items and Sales: Get insight into when your competitors are offering sales and promotions to boost your own revenue-driving behaviors.
Prices: How do your prices compare in terms of the competition? Are your prices lower, higher, or average compared to the rest of the market?
Market Demographics: What demographic and audience are your competitors exciting? Is your business missing out on a key demographic?
Brand Power: When consumers hear the name of your competitors' businesses, do they immediately recognize it? Our team will discover how much brand power your competitors command, and how you can increase yours.
Processes and Supply Chain: Our mystery shoppers will find out how your competition makes orders, uncover their suppliers, learn the POS system they use, and everything about their day-to-day operations.
Collecting as much information and data as possible about your competition is essential. Furthermore, it gives you insight into your own business.
Competition data and analysis allow you to broaden your business perspectives, leading to innovative thought.
How should I prepare for the mystery shopping process?

Before beginning the mystery shopping process, it's important to think about your goals and needs. Take some time to write the following down as it relates to your business.
First, come up with some questions you'd like to know about your competitors. That may seem simple, but this little bit of information helps our team know what to focus on during mystery shops.
Is collecting information about the competition via mystery shopping illegal?
This is a common question, but your worries are absolutely baseless. There is nothing illegal about gathering information about your competition.
In fact, major corporations do it all of the time. It even has a buzzworthy name: competitive intelligence.
The information RBG gathers is public knowledge. Anyone can walk into a store or restaurant and examine prices, observe customer service, or study the layout.
The difference is that we take all that information and data and turn it into advanced analytics to use to your advantage. Analyzing your competitors has become a necessity if you want to maintain a successful business.
Can't I analyze the competition on my own?
Trying to obtain data about your competition on your own might sound like a good idea, but it isn't as easy as it might seem.
First, you don't want to waste your staff's time trying to perform competitive intelligence when they aren't trained to do it. Also, taking your employees away from their role in your business will hurt your bottom line.
Since you don't have the team or experience to perform mystery shopping and collect competitors' data, attempting it on your own will only give you a partial look at your competitors' strategies. That limited view won't provide a clear look at their strengths and weaknesses.
If you go about collecting data the wrong way, it can lead to information that is full of errors. If you don't examine the entire picture, it will leave you with blind spots.
Not every piece of data is essential to understanding the competition. In fact, too much data only creates clutter and confusion.
That is why the team at RBG utilizes its experts to sort the data and find important trends. When you receive our reports, it only includes the essential information you need to know.
Teaming with RBG also gives you an unbiased, third-party view of the market as a whole.
Too often, business owners who try to mystery shop on their own tend to look through rose-colored glasses. It's hard to be objective, and too often, you see only what they want to see. That confirmation bias can promote misleading conclusions and poor business decisions.
Outperform the Competition
After completing our competitive retail analysis, the last step in the proven RBG program is implementing the changes needed to outperform the competition.
With our comprehensive scorecards, you have 24/7 access to the insight and data you need to make necessary competitive adjustments.
Action items can easily be forwarded from our intuitive online dashboard to the managers and supervisors of your store locations.
Using this essential information, your store employees can review and create action plans and timelines from their own dashboard and make notes detailing what they have done to increase their store's value over the competition.
Why Choose RBG for Your Competitive Mystery Shopping?
RBG leverages years of experience in competitive intelligence and employs the nation's best and most professional mystery shoppers. Furthermore, we are trusted small businesses and Fortune 500 companies alike.
The following is a quote from one of the leaders in the hotel and hospitality industry.
Learn What Your Competitors Are Doing Today
Understand your competition by working with the best competitive mystery shopping company available.
Our enhanced competitor retail analysis programs are designed to provide the most accurate data and insights into your competitive landscape.
That allows you to outperform the market by boosting your overall results. Learn what your competitors are doing by contacting RBG today at 1-877-990-3456.
Alternatively, request one of our professional team members to contact you by filling out our online form.
Let's start a project, get in touch, or just say, "Hello!"