Retail Mystery Shopping

Retail Mystery Shopping & Customer Experience Solutions
At Reality Based Group™ (RBG), we know the retail industry can be a difficult one. These days almost everything can be purchased online. Making the customer experience more important than ever before. 
Every decision you make can impact your bottom line and competition is fierce. 
There are many great ways to get your customers in the door, but how do you keep them coming back? How do you build customer loyalty? Do you know what it's like to be a customer in your retail space? 
Knowing the customer experience you provide is imperative. Ultimately the success of your business is in the hands of the people who directly interact with your guests.
At RBG, we're evolving the customer experience and want to help you do the same. Our unique retail mystery shopping program is custom-designed to deliver an ROI and it's tailored to YOUR culture and YOUR team. 
RBG specializes in helping retailers measure and improve their customer experience both in-person and online.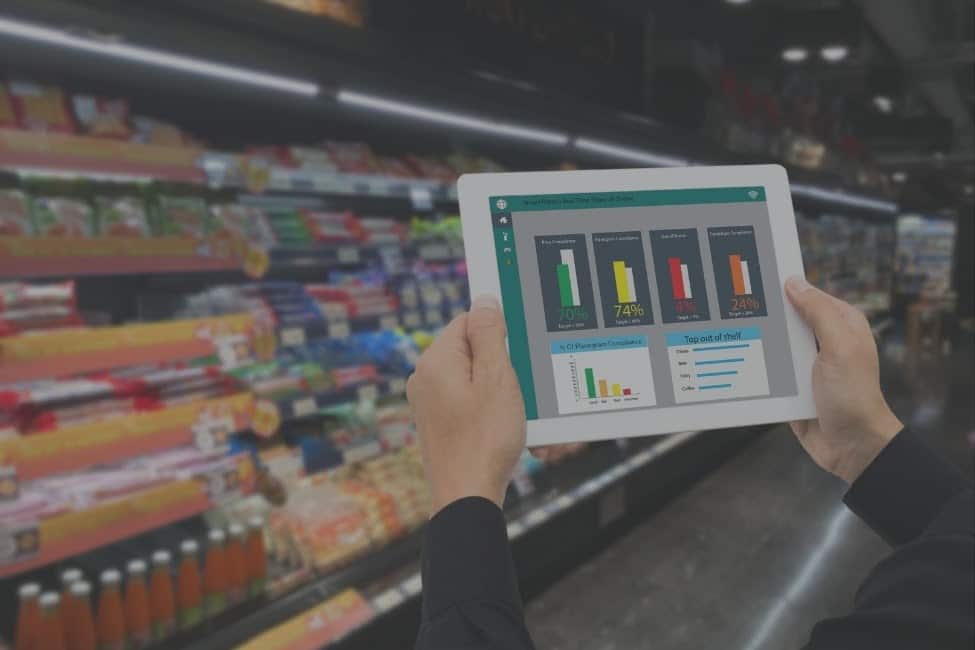 Your employees are one of your most powerful resources. After we have measured the customer experience needs of your shop, we then analyze the data and provide specific feedback. 
Reality Based Group™'s training programs are at the core of everything we're about – action. Remember if the data collected is not actionable, do we even need to collect it? 
Our program guides you through training and coaching employees on revenue-driving behaviors while simultaneously improving customer loyalty. Training and coaching is part of every program we offer at RBG.
Let our mystery shopping, video mystery shopping – GameFilm®, customer satisfaction surveys and more increase your customer's experience and the success of your business. 
No matter if you're new to retail or have been operating for years, we can pinpoint areas for improvement and success. Learn more about our retail mystery shopping solutions below.
Retail Mystery Shopping Insights & Solutions
RBG provides closed-loop mystery shopping and customer experience solutions that will transform your business. 
We custom design your program to collect relevant data on revenue-driving behaviors then guide your team through training front-line employees to improve allowing you to reach your objectives. 
It's not just about collecting the data, but rather how you use it through a revolutionary program design that generates proven results.
GameFilm – Video Mystery Shopping


See your reality with real film of guests' experiences, eliminating any subjectivity and letting you concentrate on improvement. The original invented by our Founder.
Mystery Shopping+™ – Written Mystery Shopping
Develop a unique scorecard based on your goals and let our trained retail secret shoppers evaluate your store.
Real Feedback™
Unlike the objective focus of other solutions, Real Feedback allows you insight into subjective customer data with our evolved customer satisfaction survey.
Real Check™
From manager audits to merchandising audits, we provide highly customized mobile audits to help you measure and maintain your operational procedures.
Additionally, any of our solutions can be combined as necessary to fit your needs.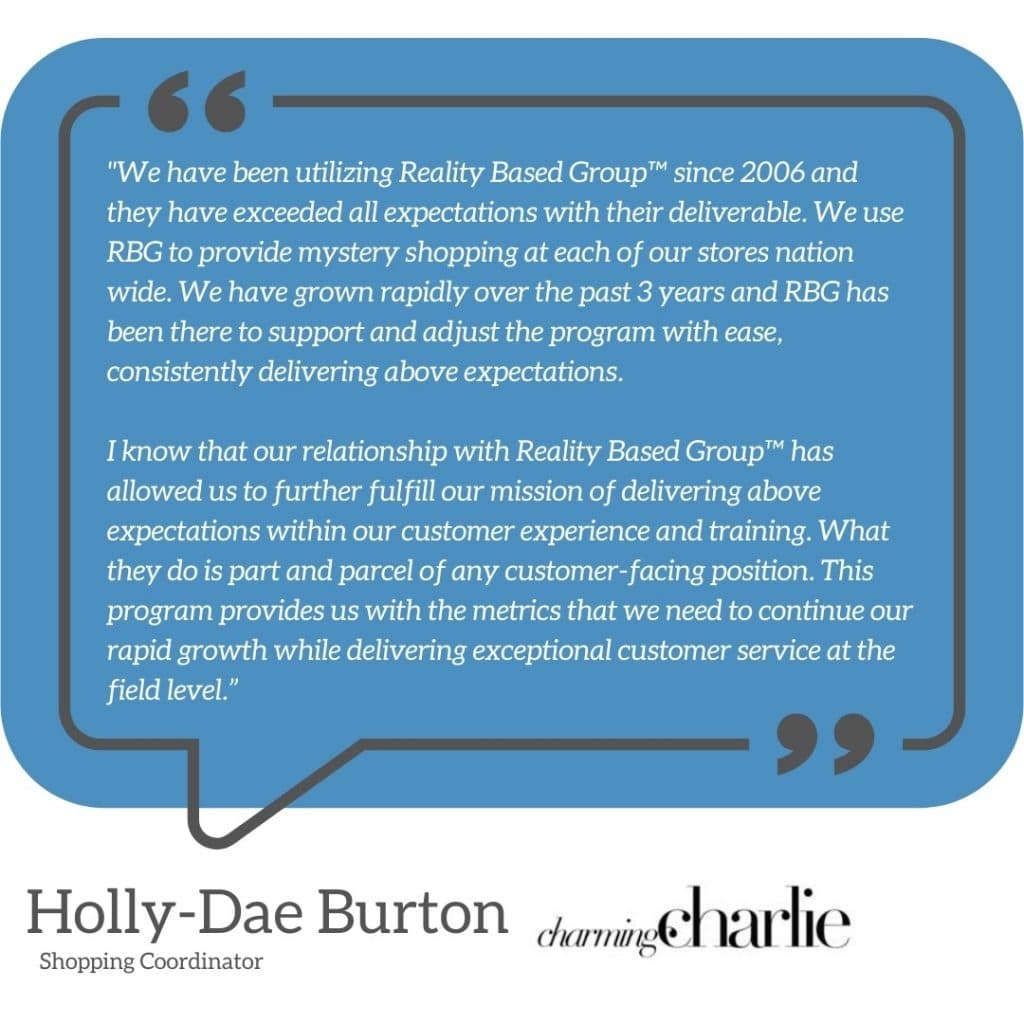 Why Choose RBG™ over other Retail Mystery Shoppers?
Other companies can gather data, but RBG will guide your team to put this data into revenue-generating action. With us, the best retail mystery shopping company, you gain experience, expertise and our unique program design that can be adapted to suit your every aim. 
We have provided retail mystery shopping for more than 20 years and know exactly how to achieve a customer experience that increases revenue and customer loyalty. 
Our retail secret shopping solutions can help you reach the next level. We offer you the latest tools and access to the best secret shoppers so you can reach your goals.
At RBG, our success is your success. We want to help you succeed every step of the way and our closed-loop program lets you pinpoint areas for improvement, properly train and coach employees, and improve the bottom line. 
It's time to see the reality of your business with RBG. Let us show you how we help retail businesses, small to large, see the results they want.
Let's start a project, get in touch, or just say, "Hello!"