What is Convenience Store Mystery Shopping and How Can It Help Businesses?
Circle K and 7-Eleven are among our esteemed client partners who have successfully implemented new reward programs and products to elevate their customer experience (CX). By leveraging our data-driven insights, they have made informed decisions, improved CX, and achieved better business results.
Circle K, a renowned convenience store chain, has introduced its inaugural free rewards program called Inner Circle. This program enables members to accumulate savings on fuel and merchandise, with the added benefit of earning a premium membership status after spending $500 at participating Circle K locations. Initially launched in 400 Florida locations, the program will gradually expand to additional markets.
7-Eleven has introduced a refreshed design for its iconic Slurpee® drink as part of the "Anything Flows™" campaign. Inspired by customer feedback and featuring vibrant colors and eclectic vibes, the new design aims to captivate consumers and enhance their enjoyment of the beverage. The redesigned Slurpee® cup will be featured in TV spots alongside a diverse cast of characters, reflecting the campaign's inclusive and vibrant nature.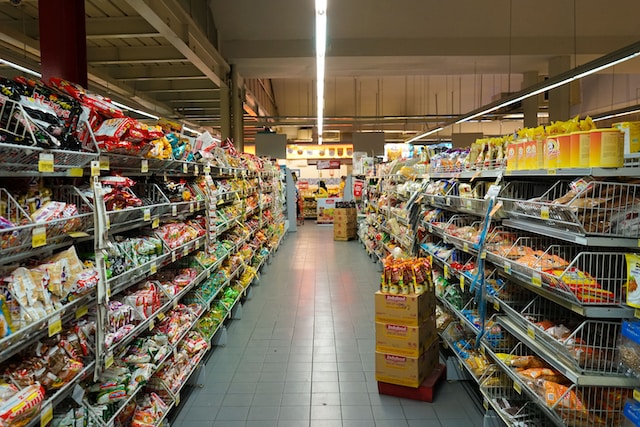 What Kinds of Insights Can Be Gleaned from Convenience Store Mystery Shopping?
Convenience store mystery shopping is an invaluable tool for gaining insights into customer experience data. By sending trained shoppers to evaluate the customer service of convenience stores, businesses can gain valuable intelligence about customer service standards and areas of improvement.
Creating a "Signature Greeting" or "Signature Closing" is a practical solution for stores looking to enhance customer connections and establish rapport. By standardizing the way staff addresses customers, a sense of rapport and connection can be easily achieved. A prime illustration of this is Chick-Fil-A's "My Pleasure" signature greeting. To excel in this aspect, secret shopping for convenience stores proves to be an effective approach, enabling businesses to improve their customer interactions and elevate the overall customer experience.
How Does Reality Based Group Use Data to Help Companies Leverage Convenience Store Insight?
Reality Based Group offers a unique data analysis service that combines online mystery shopping evaluations with established criteria to collect and analyze data. By utilizing this service, companies can identify areas of improvement and develop strategies to enhance the customer experience in convenience stores. Through data analysis, companies gain valuable insights into customer behaviors, preferences, and satisfaction levels, allowing them to optimize product offerings, refine marketing strategies, improve operational efficiency, and gain a competitive advantage in the industry.
Making the Most of Your Mystery Shopping Investment with Solutions from Reality Based Group
Mystery shopping is an invaluable tool for businesses looking to understand their customers' experiences and improve their operations. Reality Based Group provides convenience store mystery shopping solutions that help businesses maximize the return on their mystery shopping investment. Our comprehensive, customized solutions provide in-depth insights into customer service, store operations, and product availability so that our clients can make informed decisions about how to optimize their operations. With our experienced team of mystery shoppers, we are able to provide detailed reports that accurately reflect the customer experience at convenience stores across the country.
Get Started
More Undefeated Content