In the dynamic world of business, organizations continually seek strategies to improve customer satisfaction, revenue, and employee performance. Goodwill Industries of Central Texas, a nonprofit serving a diverse community, encountered a common challenge: strengthening connections with donors and customers.
Their response? A partnership with Reality Based Group (RBG), a company specializing in customer experience solutions, to employ video mystery shopping through RBG's GameFilm® solution. This collaboration not only transformed Goodwill's operations but also demonstrated the potential of video mystery shopping in reshaping business strategies.
Addressing Challenges: Enhancing Donor and Customer Relations
Goodwill Industries of Central Texas is a well-respected nonprofit organization with a significant presence. With over 1,300 employees and an annual revenue of $65 million, the organization set out to achieve two critical goals: nurturing gratitude and engagement among donors and improving the shopping experience for their valued customers. Central to their approach was building a sense of community and appreciation among donors while ensuring a satisfying shopping experience for the thousands who visit Goodwill stores seeking affordable goods.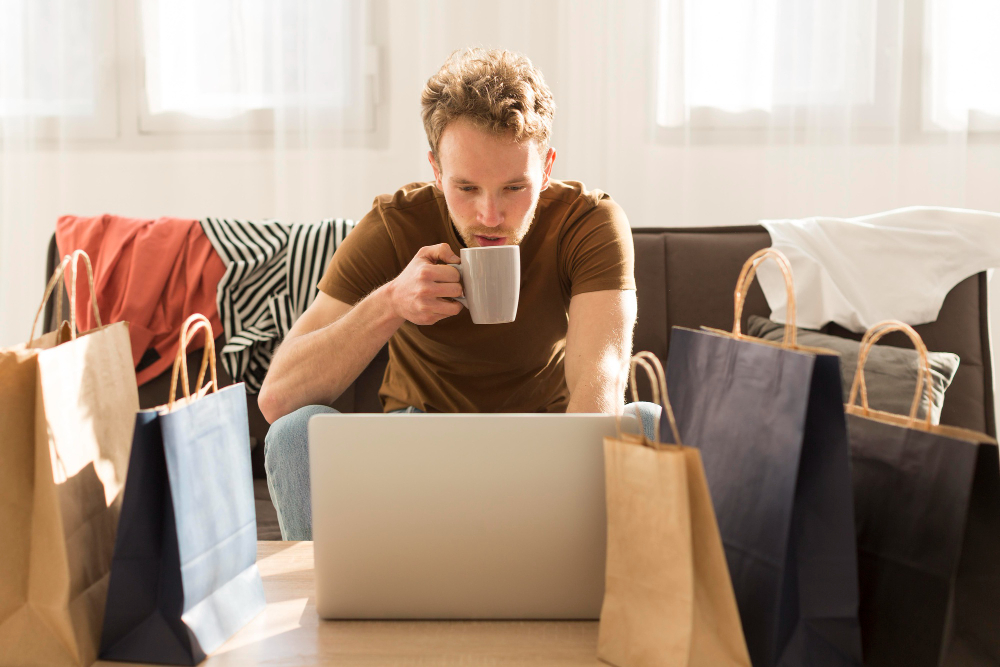 Embracing Innovation: Video Mystery Shopping
To tackle these challenges, Goodwill partnered with Reality Based Group, utilizing RBG's GameFilm®—a video mystery shopping approach to capture employee-customer interactions. Trained mystery shoppers were deployed to Goodwill stores, engaging with employees and documenting their interactions for further analysis. Store managers and employees collaborated to review the recorded footage, identifying opportunities to enhance efficiency, safety, and service quality.
This comprehensive approach encompassed various improvements, from reducing customer waiting times to providing better assistance and information to customers. Additionally, the initiative aimed to improve interactions with donors, refine techniques for handling and storing heavy items, and enhance overall customer engagement.
Evident Transformation: Measurable Outcomes of Collaboration
The impact of the GameFilm® strategy was not only noticeable but immediate, resulting in several significant outcomes that underscored the value of partnering with Reality Based Group:
Increased Donor Satisfaction: Donor satisfaction saw a substantial rise from 54% to an impressive 93%, indicating the organization's improved ability to convey gratitude and acknowledgment.
Profit Margin Growth: The partnership led to a noteworthy increase in profit margins, experiencing growth ranging from 8 to 10%, highlighting the connection between improved customer interactions and financial success.
Enhanced Sales Performance: Sales per square foot increased by a remarkable 15%, emphasizing the profound impact of optimized customer experiences on revenue generation.
Safety and Financial Gains: The collaboration resulted in a notable reduction in worker compensation costs, with Goodwill consistently receiving rebates for worker compensation over multiple years—a clear demonstration of heightened safety measures and improved employee performance.
Video Mystery Shopping as a Coaching Tool
Jerry Davis, CEO of Goodwill Industries of Central Texas, commended the video mystery shopping program for its role as an effective coaching tool. Drawing parallels with professional athletes, Davis emphasized the value and precision inherent in this approach. Employees embraced GameFilm® analysis as a means to enhance their professionalism and sense of accomplishment. This coaching technique not only increased customer satisfaction but also fostered a culture of continuous improvement.
Renee DeSantis, Executive Vice-President of Reality Based Group, expressed pride in the immediate and measurable benefits realized by Goodwill Industries of Central Texas. Acknowledging Goodwill's commitment to the community, DeSantis highlighted the alignment between RBG's mission and the nonprofit's noble endeavors.
Empowering Investment: A Path to Positive Change
The collaboration between Goodwill Industries of Central Texas and Reality Based Group serves as a compelling example of the transformative potential of video mystery shopping. Organizations across various industries can draw inspiration from this case study and explore the potential of partnering with RBG to facilitate their own evolution. The wide-ranging benefits, from improved customer satisfaction to increased revenue and operational savings, underscore the value of investing in innovative customer experience solutions.
As a leader within your organization, you have the opportunity to unlock new levels of performance. To learn more about how Reality Based Group's mystery shopping services can shape your strategies, we invite you to explore our website or contact our dedicated team. Together, let's embark on a journey towards enhanced customer experiences, increased profitability, and meaningful contributions to your community.
Get Started
More Undefeated Content