Cinnabon, a renowned brand celebrated for its delectable cinnamon rolls, has always prioritized delivering an exceptional guest experience. Established in 1985, the company's unwavering commitment to quality and customer satisfaction has been pivotal to its enduring success. Nevertheless, as Cinnabon's popularity continued to surge, they encountered a significant challenge: sustaining consistently high levels of guest satisfaction. To address this challenge, they enlisted the expertise of Reality Based Group (RBG) to enhance their mystery shopping program.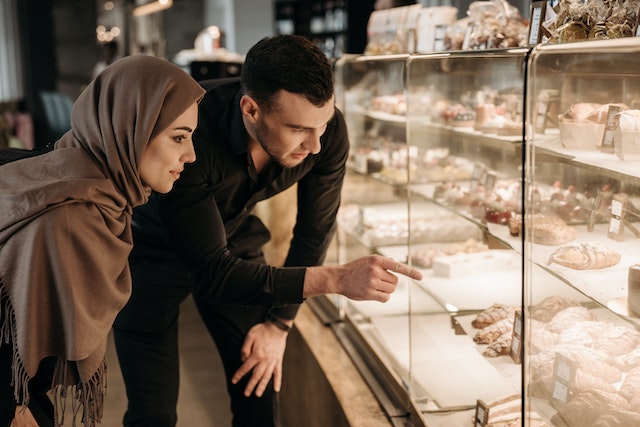 The Mystery Shopping Challenge: Elevating Cinnabon's Standards
For years, Cinnabon had relied on monthly mystery shops conducted in each of its bakeries. While guest satisfaction scores steadily climbed, concerns emerged that these periodic audits lacked the necessary consistency. Instead of functioning as tools for franchisees to refine their operations, the mystery shopping program had started resembling a routine audit. Many bakery managers fixated on overall scores, overlooking the invaluable insights buried within the detailed evaluations.
This shift in perspective cultivated complacency among bakery staff. Managers became more preoccupied with numeric results than leveraging mystery shopping reports to pinpoint coaching and training opportunities.
A Recipe for Success: The Transformation of Cinnabon's Guest Experience
Recognizing the imperative for change, Cinnabon, in collaboration with RBG, embarked on a series of pivotal alterations to their mystery shopping program:
Increased Frequency: The frequency of mystery shops surged from once a month to a weekly cadence, providing more frequent evaluations and room for improvement.
Selective Testing: Over a controlled four-month trial period, only 25% of the locations underwent testing. This approach allowed for a methodical assessment of the impact of the changes.
Guest Experience Standards: Cinnabon introduced new standards focused on personalizing the guest experience. These standards included offering samples, providing additional complimentary items during checkout, and ensuring the quality of CinnaPack® take-home packs.
These changes sparked a remarkable transformation within Cinnabon. Franchisees transitioned from a mindset of "But we always do this" to one of "How can we do better?" This newfound accountability rekindled managers' commitment to dissecting the nuances of mystery shopping reports, reviving their emphasis on coaching and training.
Feedback from managers resoundingly endorsed the revamped program. It bolstered accountability across the board, reinvigorating the bakeries. Usage of the company's system to review scores and coaching tools soared. Franchisees and their teams were now empowered to actively engage in their own success.
Sweet Success: The Impact of Cinnabon's Guest Experience Overhaul
At the conclusion of the trial period, Cinnabon scrutinized the performance of the test bakeries, revealing a remarkable disparity. These establishments offered samples 43% more frequently and attempted upselling 17% more often compared to their non-test counterparts.
RBG's mystery shopping solutions catapulted Cinnabon to unprecedented heights in guest experience. The results were nothing short of extraordinary. By redefining the parameters of an exceptional guest experience and optimizing their mystery shopping program, Cinnabon transformed this vision into a tangible reality for every guest.
However, this triumph marked merely the outset of Cinnabon's journey. Building upon the promising outcomes of the trial, they resolved to implement weekly shop visits across all their locations. This strategic decision reaffirmed their dedication to ensuring that each guest's experience rivaled the tantalizing aroma of a freshly baked Cinnabon cinnamon roll.
In summary, Cinnabon's venture into mystery shopping, guided by RBG's expert methodology, highlights the potential of data-driven enhancement. By reimagining their mystery shopping program as a coaching tool rather than a mere audit, Cinnabon rekindled its commitment to guest satisfaction and set new industry standards for excellence. This case study stands as a testament to the transformative power of a meticulously executed mystery shopping strategy.
Get Started
More Undefeated Content