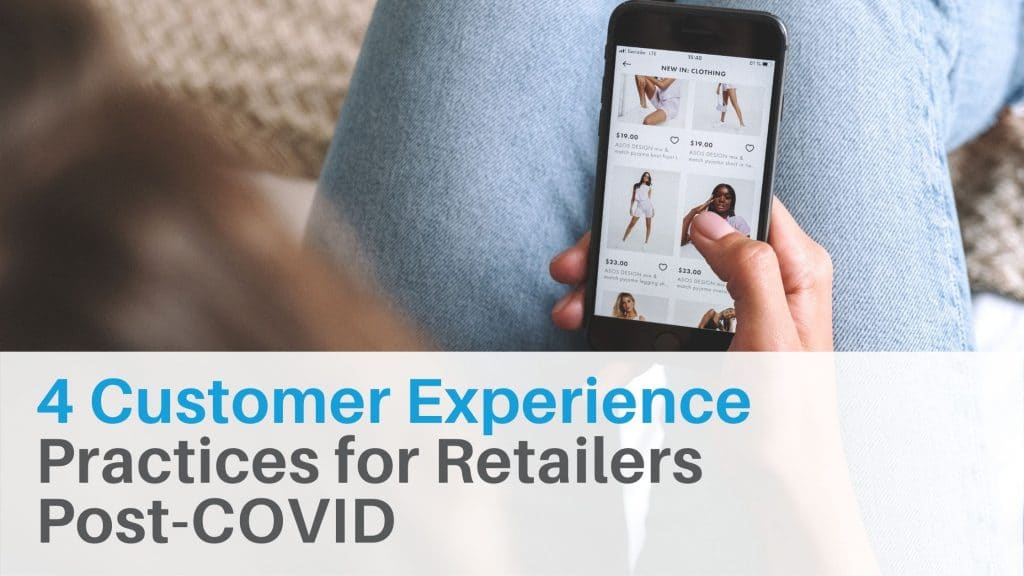 As we navigate through COVID-19, it is becoming increasingly evident that the effects of the pandemic will be around for quite some time. Currently, U.S. consumers are growing increasingly concerned about how long it will take the U.S. economy to recover. As a result of this decreased optimism, consumers are already reducing or plan to reduce their spending. According to the latest U.S. Consumer Sentiment survey by McKinsey & Company, out of 1,923 adults, most consumers believe the impact will be seen for more than six months, while only one third believes the economy will recover within two to three months.
Therefore, retailers need to find lasting ways to adapt their business practices for the long-term. Many have begun to rethink their customer experience to find new ways to meet their customer's needs and ensure that they not only survive but thrive in the current situation.
4 essential customer experience practices for retailers are:
Lead with Empathy
The most important practice is simple: be there to support your employees and customers. Moving forward with empathy can go a long way in demonstrating how important they are to you and your business. Consumers are watching the way retailers respond and in return are using that information to decide if they will continue to support those businesses during and after the pandemic ends.
Serve Your Customers Where They Need You
Another major change has been the way retailers interact with customers or more importantly, how customers want to interact with them. Most consumers do not feel very comfortable going to retail stores and as a result, are shopping more online and are opting for delivery or pick-up options than ever before.
People already frustrated with the current situation, want to find retailers that understand and are doing their part to address concerns. By making sure your company has a user-friendly digital presence and easy to use pick up or delivery options will go a long way in increasing brand loyalty. Communicate effectively with your customers via social media and email to inform and educate them about your efforts to continue to provide them with an excellent shopping experience.
Adapt Your Customer Experience
As retailers change the way they do business, it is important to transfer their exceptional customer experience into these changes. For example, if your company begins to offer delivery as a service, ensure your delivery employees have the same training and understanding of your company's expectations when executing these operations. Consumers expect the same level of service at home as they did when visiting your location in person.
Prepare to Continue Post-COVID
Initially, retailers were making minor adjustments to work through the pandemic; but now, they have shifted to making more long term changes. Starbucks® has adapted its business model to not only meet the needs and challenges during the pandemic but for their long term strategy.
It is important to remember by addressing your customer experience with empathy, creativity, and flexibility, any business will be better positioned to not only survive the COVID-19 downturn but to thrive.
Let us help you understand where your customer experience opportunities are.
Get Started
More Undefeated Content