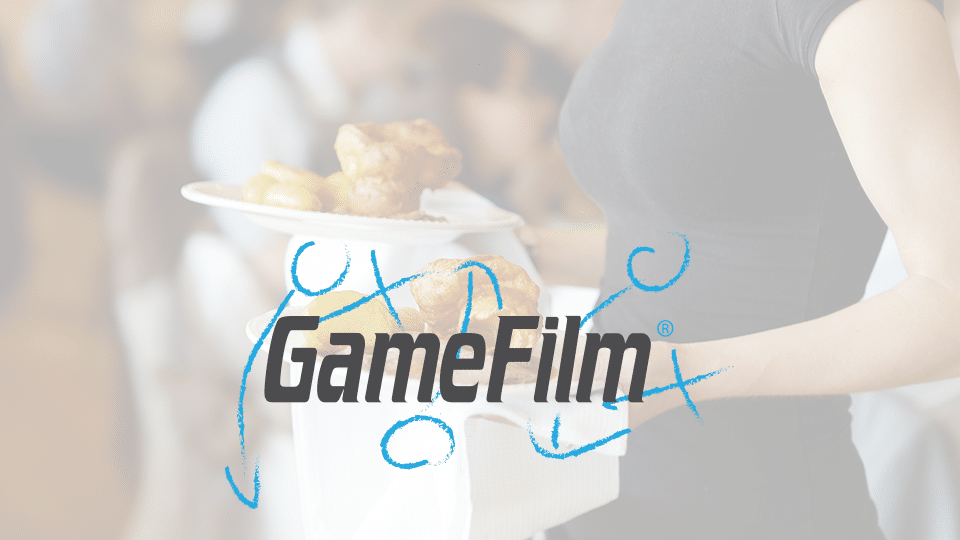 GameFilm® is the future. Companies are cutting training costs by utilizing this familiar practice commonly utilized by athletes. One of the many reasons why companies have adopted Reality Based Group's GameFilm® technology and techniques is the cost effectiveness of utilizing replay to train new and current employees. According to a report in 2014 by the Association for Talent Development, businesses with 100 employees spent roughly $1,200 on training per employee. With numbers like that, it's no wonder companies are looking for any way to cut training costs.
So, what makes GameFilm® so effective?
Personalized Training Videos
While most corporate companies have the luxury of creating training videos for their employees, not every business has that kind of money. GameFilm® allows you to create personalized training videos by seeing your employees in action with customers that actually provides ROI. This footage can be used to train new and current employees, which ultimately cuts down on the time spent in training.
Access Training Videos When You Need Them
Training is an expensive but necessary part of employing successful individuals. However, creating new training material is not only expensive but time consuming and time is the one luxury most businesses cannot afford. GameFilm® allows you to keep real life training videos on hand and available when you need them. Ultimately, saving you the time and energy it would take to think up new scenarios to train employees.
Watch the Action Unfold
A start-to-finish training program that allows your employees to work with video mystery shopper footage and pinpoint training opportunities is the key to success. What is captured on film is 100% accurate and happening in real time. No more post-shopping experience memory loss or personal bias. GameFilm® ultimately allows you to solve problems and see results quickly.
Customize Training
With a totally customized scorecard and playbook, you can curate your training approach and personalize it for your own needs. This playbook shows where necessary improvements are needed in specific customer service experiences. Create the objectives your company needs in order to see your employees succeed in their customer service roles.
Mystery Shopping Benefits
There are a number of different benefits you can seek from utilizing our GameFilm® technology. Reality Based Group delivers video shopper solutions that have been engineered to provide the necessary data to improve your customer service experience. Find out how Reality Based Group can help you acquire actionable data to make the right improvements with your customer base.
Get Started
More Undefeated Content