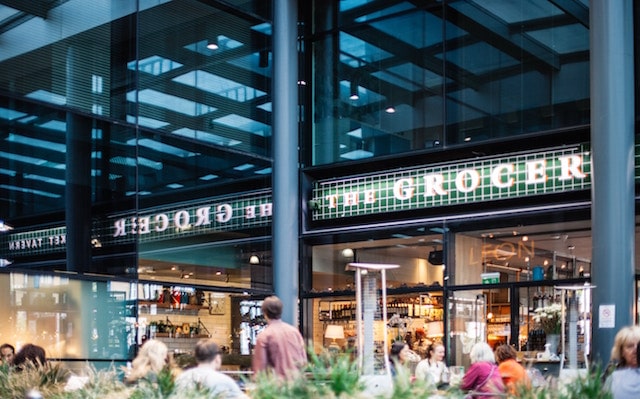 To fully understand the scope of customer experience optimization, we must define exactly what customer experience is. What many don't realize is that customer experience spreads far beyond the purchase, website visit, or even a customer service contact.
It incorporates your customer's experience, each time he or she interacts with your brand whether on social media, watching a video, or completing their purchase.
In short, customer experience optimization is a comprehensive approach to the customer experience. It's a union of identity and brand message, across channels and throughout the complete customer lifecycle. The goals are consistency and quality for each and every interaction.
Benefits of Customer Experience Optimization for Your Business
Without a doubt, excellence in customer experience is one of the most important factors when it comes to sales. There are countless studies and statistics to confirm this.
For example, studies have shown that customers are five times more prone to make a purchase if the customer experience has been favorable. But on the other hand, almost 80% of customers have abandoned their purchase because of a bad customer experience, in some cases permanently.
Challenges of Customer Experience Optimization
There are numerous challenges to providing a high-quality customer experience. At the root of them all is the size of the task. Your brand has probably extended to a few online and offline channels, and you need to keep your message consistent across all of them.
You also need to demand responsibility, study metrics, and endorse accountability equally across all those channels – it's a sizable task.
Best Practices for Your Customer Experience Optimization
Best practices in customer experience optimization are in reply to the challenges outlined above. As you perfect and optimize your customer experience approach, keep the following necessities in mind.
Multi-Channel Experience: You need brand presence across several channels and your customer experience must be consistent across all of them.
Responsibility: Your brand must have one person who is ultimately responsible for your customers' experience with your brand.
Go Mobile:  Remember that 85% of consumers feel that your mobile website should be better than the desktop site.
Always Be Consistent: To optimize your customer experience, you must excel across all channels, including your website, videos, social media, shopping cart, chat function, and phone – everywhere.
Investigate and Analyze: Don't just collect data – analyze your metrics and utilize those statistics to determine where your customer experience is solid, and where it needs improvement. Solicit customer feedback to identify strengths and weaknesses.
Evaluate metrics: Determine whether your customers are happy by considering if they are abandoning purchases, unsubscribing from your newsletters, or unfollowing you on social media.
Lastly, refine your customer experience until your results are in alignment with your goals. And never skip this final step – the customer experience is always developing, and your brand must evolve with it.
Mystery shopping helps you differentiate your business from the competition by providing simple, objective observations of your staff and operations through the eyes of professional mystery shoppers, both online and in person. Contact Reality Based Group today to find out how our programs can help your business beat out the competition.
Get Started
More Undefeated Content
Add a Little Mystery to Your Business
Today, companies are doing more than ever before to familiarize themselves with customers' needs, expectations and preferences. Just having great products and services isn't enough anymore. And with so...
Read More →